Skip to Content
A New Groundbreaking in Peoria Means New Signs From Olympic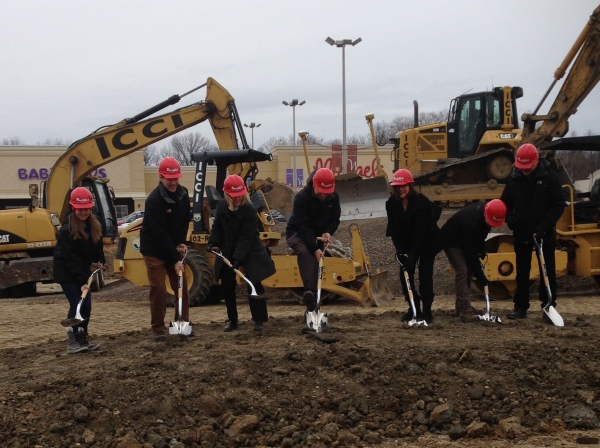 People in Peoria have something to get excited about- a new Portillo location, opening in May of 2018. This Chicago favorite is going to be a big hit with the residents of Peoria, and we at Olympic Signs are excited about it too. Why? Because we've been in on it since the very beginning!
It's been our pleasure to partner with Portillo on this project. Our President, Rob Whitehead, even wielded a shovel at the groundbreaking event. The new Portillo's will be located at Rockwood and Baumann Way, featuring all the delicious favorites you probably already love from Portillo's.
If you don't know Portillo's, you're in for a real treat! Having risen from their humble beginnings in 1963 as a small hot dog stands outside Chicago, they've grown into a local favorite. Their delicious offerings include Italian beef sandwiches, Chicago-style hot dogs, char-grilled burgers, fresh salad, cheese fries, and "world-famous" chocolate cake. If you haven't ever experienced what they have to offer, be sure to check out the new location in May. You'll have no trouble finding it because it will feature eye-catching signage from Olympic Signs!
If you're opening a business, or just need new signs to help you stand out, give Olympic Signs a call. Since 1980, we've been providing exceptional signs to satisfied customers, building a reputation based on total customer satisfaction. We're a full-service sign company offering a full range of services, and our attention to detail means your project will be completed in a professional and timely manner. Visit our website to learn all about how we can work with you to make your business stand out, or call us today at 630.413.1198 so we can get started on the signs that will give you the competitive edge.