Skip to Content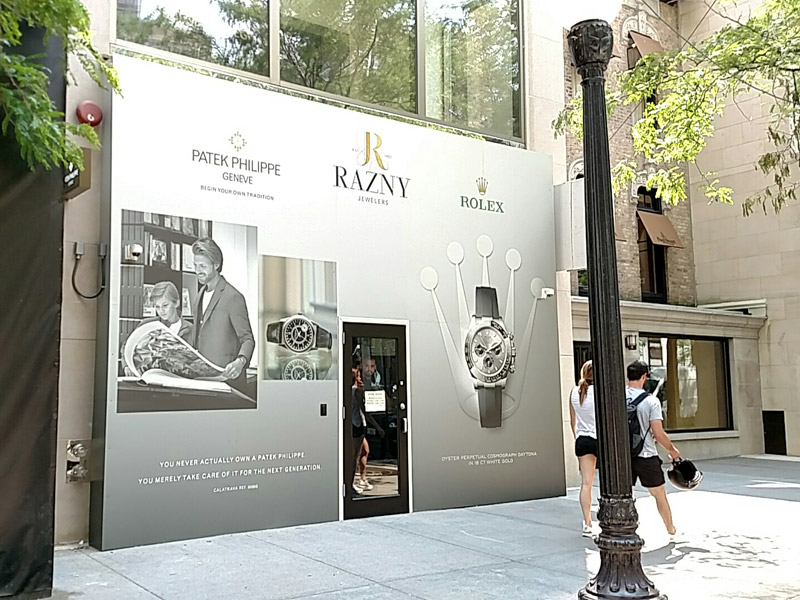 Storefront Barricades
Let Olympik Signs dress up your boarded up storefront exterior and transform it into the most eye-catching advertisement for your business!
Made from aluminum composite material these Storefront Barricades are solid, durable, fire-retardant and available in a wide range of colors.
Allow our designers to go to work and custom design your new captivating storefront exterior today!
Electronic Messaging Centers
Electronic signs are the latest product in technological imaging that is very effective and cost efficient. No other type of media has the image flexibility and attractiveness that can grab people's attention.
We offer some of the deepest color pallets available and high definition graphics that get attention so passers-by become your customers. The messages and images are ideal for up-close viewing, and they practically tap people on the shoulder to get their attention. This is exactly the kind of advertising decision that could really sweeten your bottom line.
Electronic Message Centers are considered the hottest form of advertising due to the brightness and superior image quality they can produce.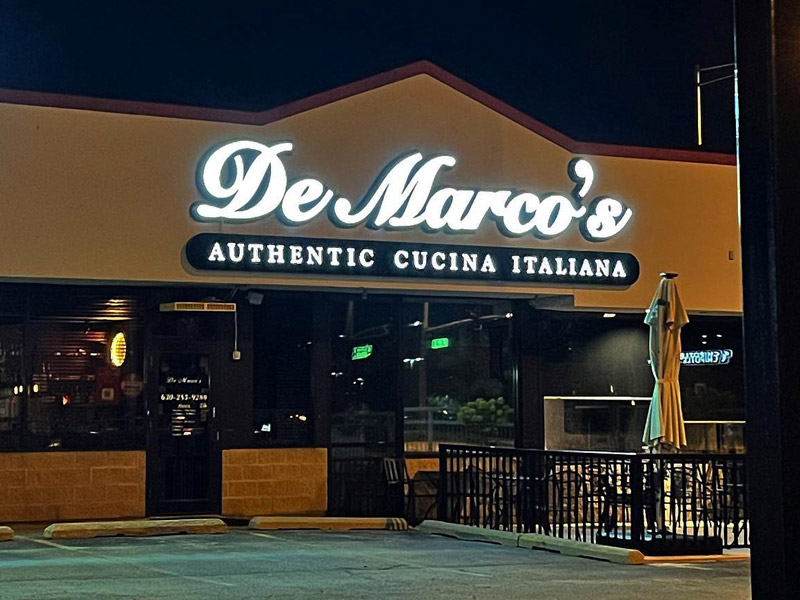 Channel Letters
Channel letters are 3D individually cut letters that are often illuminated with LED lights affixed to a structure to provide signage. LED channel letters are a very common type of business signage because they provide great visibility when used properly. Olympik Signs has many years of experience in using illuminated LED channel letters and logos to improve the visibility of a business.
We use a large variety of techniques, including: front-lit channel letters, reverse-lit channel letters, halo-lit channel letters, illuminated or LED signage and much more. Channel letters fill a need for corporate IDs and building identity programs on the sides of building and have done so for decades. Times are changing and more than filling a need is that the channel letters are now filled in terms of their lighting source.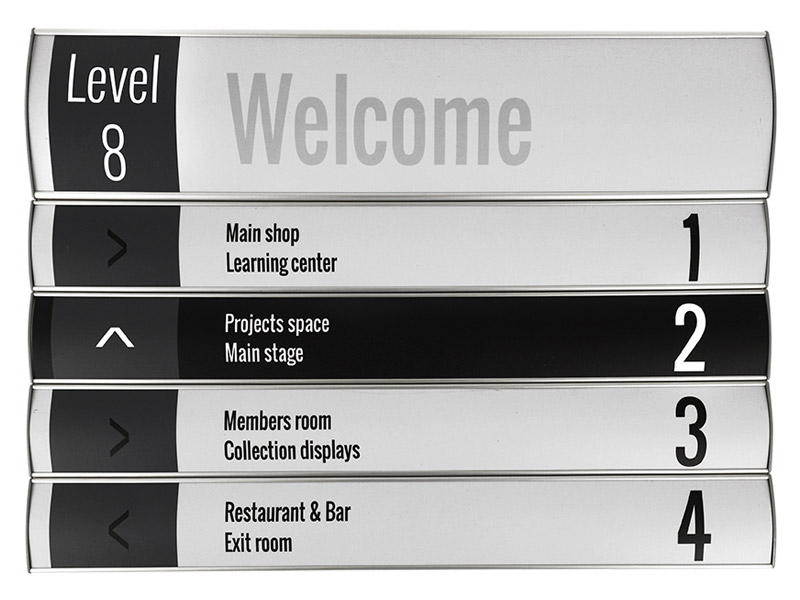 Interior Signage
From corporate offices and lobbies to interior hallways, our interior signs are visually striking and highly customizable. They feature dimensional letters that add depth, style and a professional appearance to any setting. They also make a great first impression. Our experienced specialists can take your custom design and make it a reality. You can choose between plastic and metallic sign materials and even have your sign custom painted on request. We can also manufacture ADA-compliant signs for walkways, room identification, direction, fire safety and more.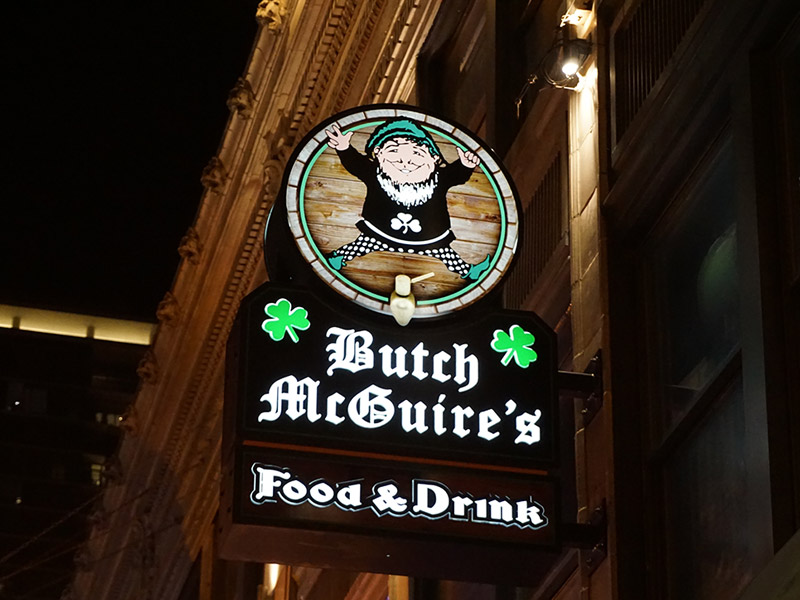 Blade Signs
Blade signs are one of the most effective way of attracting foot traffic into your establishment. It is a projecting sign mounted on a building facade or storefront pole or attached to a surface perpendicular to the normal flow of traffic. They are particularly popular in downtown shopping areas where there is a lot of foot traffic and operate in a similar function as a "way-finding" sign.
A blade sign effortlessly catches the attention of traffic that passes by your storefront daily. Whether you own a deli or a fashion retail store, a custom blade sign is a great option to help you draw customers into your store. Typically double sided, these signs stick out perpendicularly from the building – pulling the eye to look at it for navigation. From a street traffic perspective blade signs make your business stand out from the rest.
Let our designers get to work on your new blade sign to stay consistent with your store's brand. Contact us today!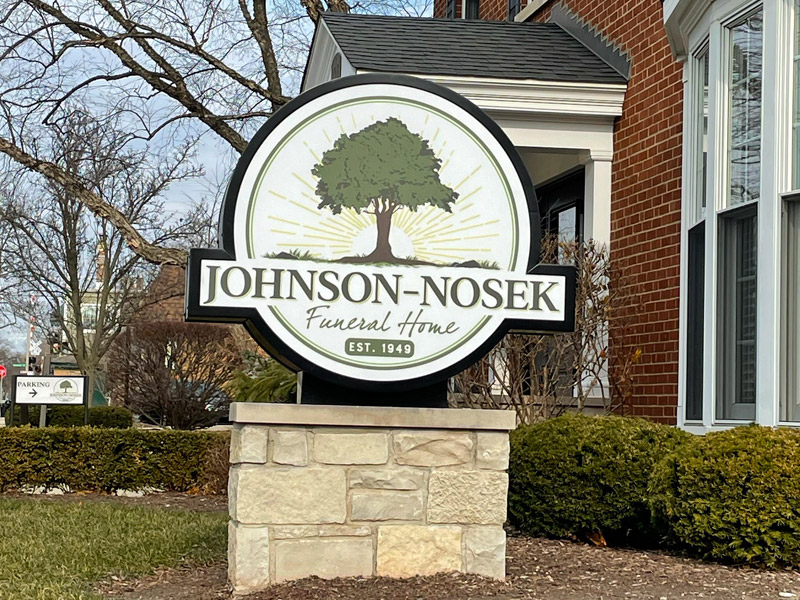 Ground Signs
Using pylon signs can effectively showcase your business or property. Pylon signage featuring business names and logos are an effective way to provide advance notice for the location of your business.
Often, the first impression of your business are pylon signs offering high impact and low maintenance exposure for only a few dollars per day. Olympik Signs can help you decide what type of pylon signage will fit your specific advertising needs.
These signs come in diverse shapes and sizes so whether you have a single store or multi-tenant facility, let Olympik Signs design your custom illuminated or non-illuminated exterior pylon sign.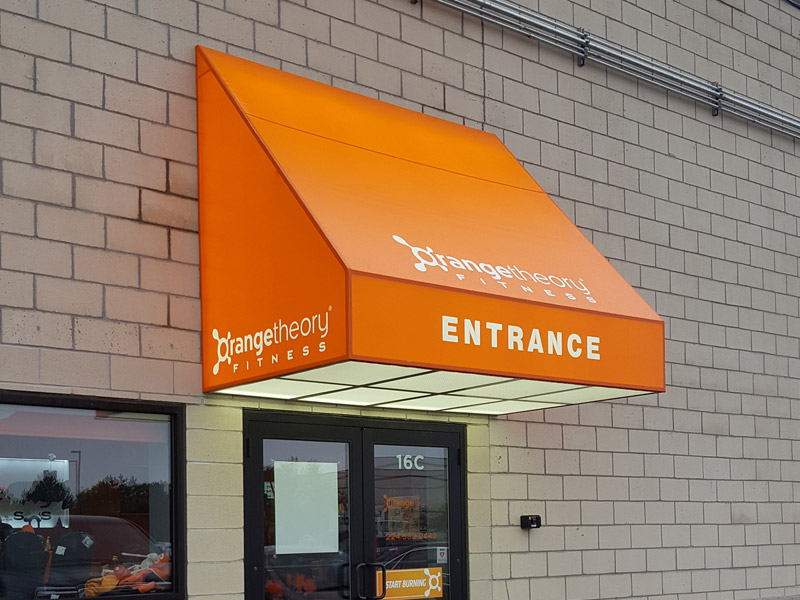 Awnings & Enclosures
Awnings are the perfect addition to any commercial property. They combine functional elegance with decorative appeal.
Awnings provide protection from the elements as well as protection from undue fading of interior drapes and furnishings. They can enhance the look of any location with the wide array of frame styles and fabrics available. Add additional signage by having your logo added to any custom canopy.
There are multiple choices of solid or stripe patterns in acrylic or vinyl fabrics. Today's awning fabrics are durable enough to withstand wind, rain and sun. Awnings and canopies conserve energy by shading windows and patio doors reducing indoor temperatures. Depending on the exposure of the window, the color of the fabric, the awning style and installation location, awnings can reduce inside temperatures as much as 8 – 15 degrees. They are a great way to enhance the image of your business and provide great protection from the elements.