Skip to Content
Common Questions About Installing Custom Canopies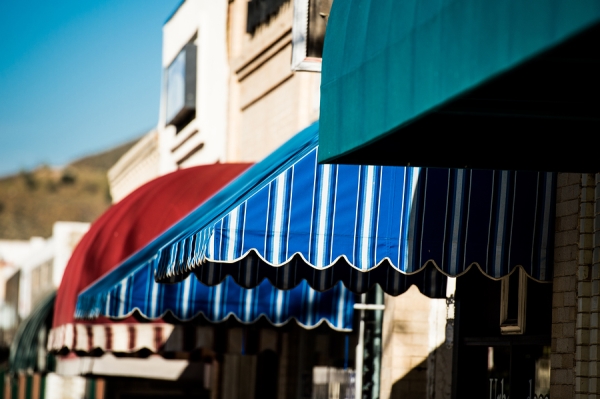 As a business owner or manager, you're probably always on the lookout for effective strategies for building your customer base and improving customer retention. One way to accomplish these goals is to boost the visibility of your company—literally. If you already have outdoor signs, it's time to take the next step to have custom awnings installed. A custom awning can feature your business name and logo prominently outside your company while providing convenient shelter from the elements for your customers.
Do I Need to Obtain a Permit From the City?
The city of Chicago requires businesses to obtain permits before having an awning or sign installed over, under, or on public ways such as sidewalks. Your licensed sign contractor will apply for the sign construction permit. Awning construction also requires a Public Way Use Permit, which is issued by the Public Way Use (PWU) Unit of the Department of Business Affairs and Consumer Protection (BACP).
What Other Requirements Does Chicago Have?
When you work with an experienced commercial sign and awning installer, you can rest assured that your project will be in full compliance with the city code. Chicago does have a few additional requirements. For example, the awning will be subject to inspection by the city. The lowest part of the awning must have a clearance of no fewer than 12 feet. Canopies must be made from incombustible material and they must drain toward the building to which they are attached.
Will I Have to Close My Business During the Installation?
A sign company will work closely with you to strategize ways of minimizing the impact of the installation on your business. Depending on your business hours, it may be possible to install the awning during a time when your doors are normally closed. Or, you may wish to schedule the installation during hours when you typically see a low volume of customers. If you are only having an awning installed over the main door to your business, you may be able to direct customers to a side entrance.
If you're ready to capture the attention of new customers, contact a sign company in Chicago, IL, to discuss your custom awning ideas. Olympic Signs has been proud to serve commercial clients throughout Chicagoland since 1980. Give us a call today at 630-424-6100 with any questions you may have about custom canopies or outdoor signs.