Skip to Content
Ideas for Adding Character to Your Storefront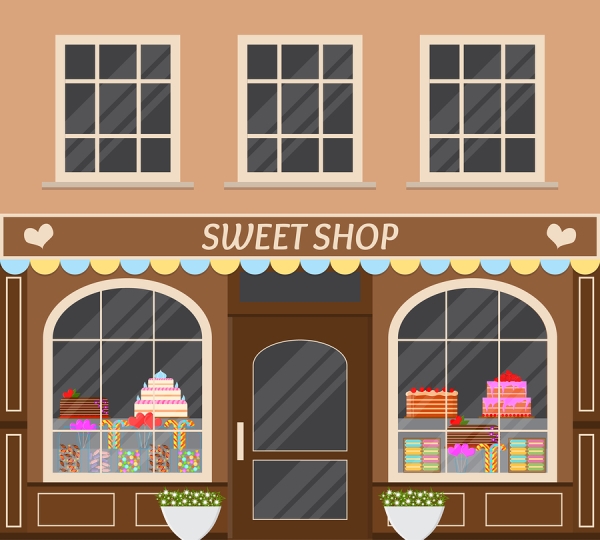 Your storefront is your welcome mat for your customers. It is a familiar place for your existing customers, and it can draw new ones through your door. The right storefront will also allow you to stand out among your competition and help to reinforce your brand identity. From outdoor signs to awnings, here are some ideas for breathing new life and character into your storefront.
Set the Tone with Outdoor Signs
Outdoors signs give you the perfect opportunity to add a layer of cohesion to your brand identity. Choose signage that repeats the colors of your logo and website, and work with your design team to choose a font that resonates in your marketplace. There are many different options for outdoor signs, including LED and neon signs as well as traditional plastic varieties. Consider factors such as the aesthetic of your neighborhood and your type of business when deciding which kind of sign is right for you. Your sign company can help you understand all of your options.
Invite Window Shopping
Windows can be an effective part of your storefront and create free advertising that catches the attention of foot traffic. For a retail store, windows show off your collections and let people see other customers inside shopping. For restaurants, windows show potential customers vibrant scenes at mealtimes or when you have open tables for people who want to come in for a quick bite. Pay close attention to cleanliness with your windows, streaks, smears, and built-up dirt will send customers the wrong message.
Add an Awning
Awnings always add eye-catching design, and they have practical purposes as well. Depending on the awning you choose, you can make your business look elegant, quirky, or cool, and by featuring your business name, colors, and logo, you can enhance your brand identity. Awnings also protect your business from hot temperatures, which in turn lowers your energy bills, and they give your customers protection from the weather as they enter and leave your business.
Start on the redesign of your storefront with the help of Olympic Signs. Our sign company in Chicago can assist with a sign and awning design, installation, and maintenance. To learn more, please call us at (630) 413-1198.