Skip to Content
Four Ways to Cut Your Small Business Expenses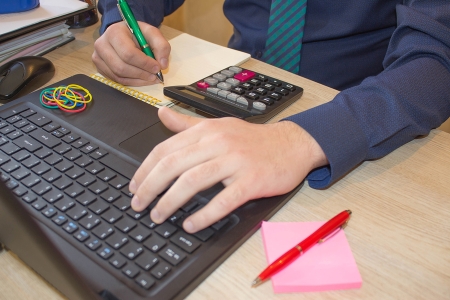 If you own a small business, you know that cutting expenses is key when it comes to increasing your profit margins. There are many ways you can reduce your expenses without cutting the quality of your products and/or services. Read on to learn about some simple ways to cut expenses for your small business.
Using Less Paper – Traditionally, many businesses stored all their documents physically and participated in print advertising. The costs of sending printed materials to your customers can really add up when compared to sending emails instead. You'll save on postage, envelopes, and paper and also make your business more environmentally friendly. The majority of your documents can also be stored online rather than wasting money on ink, paper, file cabinets, and other supplies.
Buying Used Equipment – Many businesses don't think twice about buying new equipment they need. You could be saving lots of money by buying used equipment. Even if something is barely used it can still be sold at a fraction of the cost of new equipment.
Cutting Energy Costs – One of the best ways to reduce your energy costs is by using a programmable or smart thermostat. You want your business to be comfortable for your employees and customers, but you don't need to keep it as comfortable overnight when no one is there, or during days that you aren't open for business. You could possibly save hundreds of dollars a month by programming your thermostat. Another way to cut down on energy costs is by powering down any non-essential lights, machinery, and appliances after business hours.
Paying Invoices Early – Many vendors will offer your business a discount if you pay your invoices early. Some even offer a 2% discount if you pay within the first 10 days rather than waiting for a full 30. Check with your vendors to see if they offer this discount, and if not you might want to shop around.
For all your business signage needs contact Olympic Signs at 630-413-1198.