Skip to Content
Is an Awning Right for Your Business?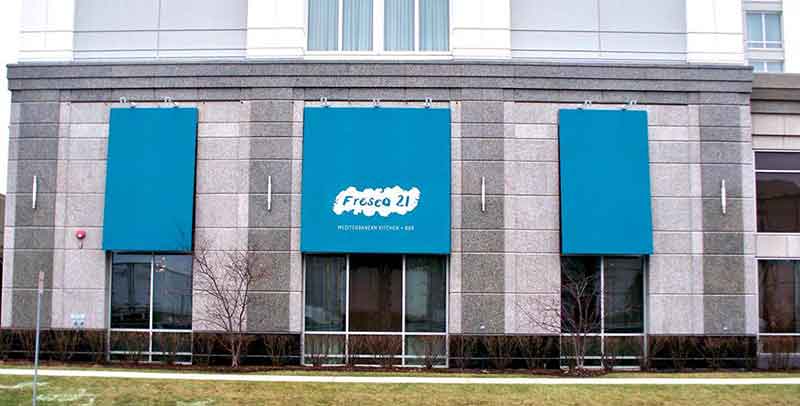 Depending on a variety of factors, you may want to consider getting an awning for your business. Not only are they associated with a higher class of clientele, but they can also serve the purpose of keeping your customers protected from the weather. In a big city like Chicago that sees a lot of nasty weather, these types of outdoor signs can be an invaluable addition to any entryway.
Although awnings might not be the best choice of outdoor signs for every type of business, they could have practical benefits for a lot of different commercial properties. If your customers are likely to need protection from rain or wind, an awning can work wonders and provide a level of convenience that modern consumers expect.
If you want to draw in the right kind of customer with awnings in Chicago, IL , call Olympic Signs at (630) 413-1198. With our help, you'll be able to pick the best design for a new and more effective sign installation. Send the right message to your customers with a practical and useful outdoor sign with the help of Olympic Signs.