Skip to Content
How to Design a Logo for Your Business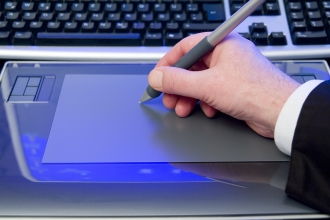 Outdoor signs in Chicago, IL help you advertise your business! But before you can start creating signs, you need to design a strong and attractive logo that can help customers identify you. Get started with the logo design process by considering these elements:
Think About Your Brand
What do you want your brand to represent to your customers? Your logo should represent your company's philosophy and goals so that customers know what they are supporting when they buy your products or services. Sit down with your design team to create a list of some of the most important words and images that come to mind when trying to define your brand's style. This list is a great starting point for choosing images, colors, and even font styles for your logo.
Be Careful with Trends
There is a fine line between having fun with trends and letting them take over your image. Many businesses incorporate trends into their advertisements, but incorporating trends into your logo can make it one that customers will forget when the latest trend rolls around. It is better to avoid trends when creating your logo so that you can create something more unique and personal that will stick with customers when they think of your company in the future.
Keep Your Eyes on the Prize
No matter what your logo says or where you plan to place it, you must make sure people will be able to see and understand it right away! A great logo is eye-catching and easy to comprehend as soon as it is seen. You should look at your color and design options inside, outside, and from various distances to make sure it is easy to see and understand in different settings with different types of lighting.
If you want to learn more about designing logos or commercial signs, Olympic Signs can help! We provide numerous sign design and maintenance services for businesses throughout Chicago, IL. Find answers to your questions when you call us at (630) 413-1198.